"Prevention is better than cure" – a popular saying!
It is particularly relevant in the context of childhood obesity. Obesity control is, in theory, energy balance (eat less and exercise more). However, because of frequent relapses, treatment can be challenging and exhausting in practice. In India, at least one out of every ten urban middle-class children is overweight. If we allow this crisis to continue, we will face serious consequences. The cost of treating diabetes mellitus and its complications would consume a significant portion of our resources, which we cannot bear. Only community-based interventions would be able to reach such a vast number of children. Furthermore, the outcomes of treating established obesity in hospitals remain unsatisfactory, while children perform better than adults do. Obesogenic lifestyle habits are less developed in children, making them more adaptable. To reduce the burden and cost of obesity in society, an overwhelming body of evidence now suggests that prevention must begin in childhood (Lobstein T et al. 2004; WHO report, 2000).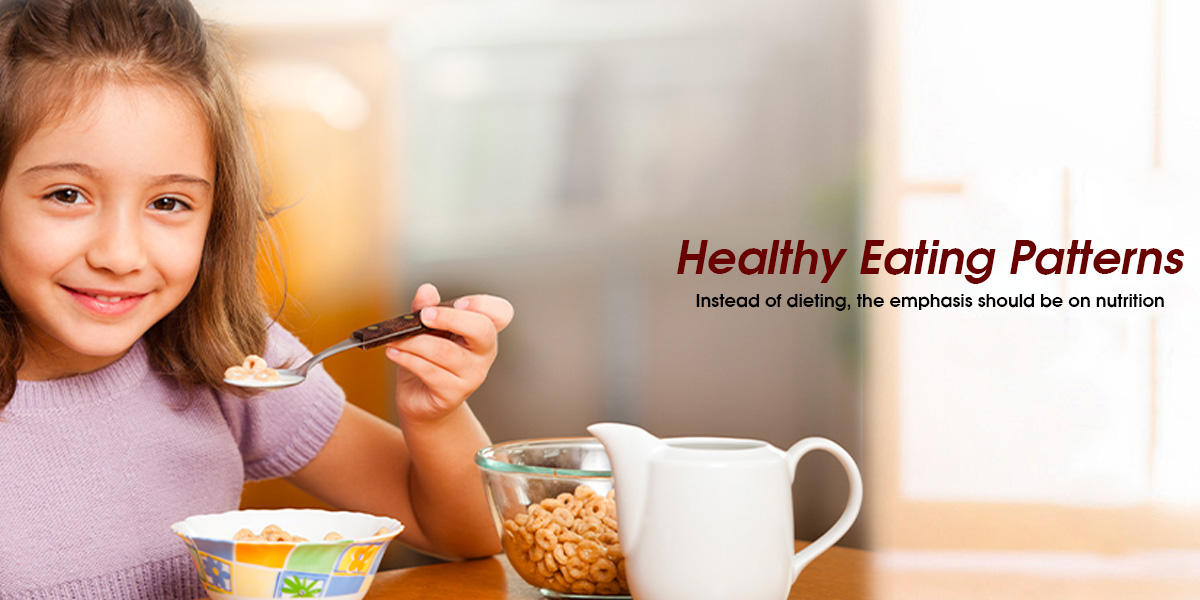 Lifestyle Approach
Healthy Eating Patterns
Instead of 'dieting,' the emphasis should be on nutrition. It's important to maintain standard diets' balanced components (i.e. micronutrient-dense foods like fruits, vegetables, and whole grain cereals) while avoiding highly marketed energy-dense fatty and salty foods (e.g. pre-packaged snacks). Ice cream, chocolates, and sugary beverages recognize and eliminate risk factors of high calorie intake such as frequent snacking (samosas, potato chips, chiwdas), eating out frequently (burgers, dosas), celebrating with food (cake, chocolates) and drinks (colas, beers). Healthier alternatives can be suggested. Habits attained early have more chance of remaining throughout life. A simple Indianite message based on recommendations of AHA (Williams CL et ad 2002) could be- "Think of a day's food composition as a 'Thali' wherein 50% (half) is full of vegetables, salads and fruits. A quarter (25%) should be made up of cereals such as rice and/or chapatis and the remaining quarter should be protein based (dal/ milk/egg/animal protein)". Fried, snacks and sweet dishes are only for a very few special occasions. 
Increase Physical Activity Levels
Many teenagers/pre adolescents find defined physical activities (aerobics, treadmills) boring and punitive, and are more likely to continue activity if it is incorporated into their everyday routines, such as walking or cycling to school and playing in the grounds with friends. The WHO recommends at least 30 minutes of cumulative moderate exercise (equivalent to walking briskly) for all ages; plus for children, an additional 20 minutes of vigorous exercise (equivalent to running), three times a week (WHO report 2003). These recommendations are for prevention of CHD; prevention of obesity may require more exertion that is physical. In general, moderate to vigorous activities for a period of at least one hour a day may be a more practical recommendation for all school-going children. 
Decrease Sedentary Behavior
Perhaps even more important is decreasing sedentary behavior. In our country, chief sedentary behaviors are television (should be restricted to no more than 2 hours a day), computer, telephone conversations and importantly tution classes (restriction may not be possible).
If your child is facing obesity issues, don't hesitate to book an online consultation today!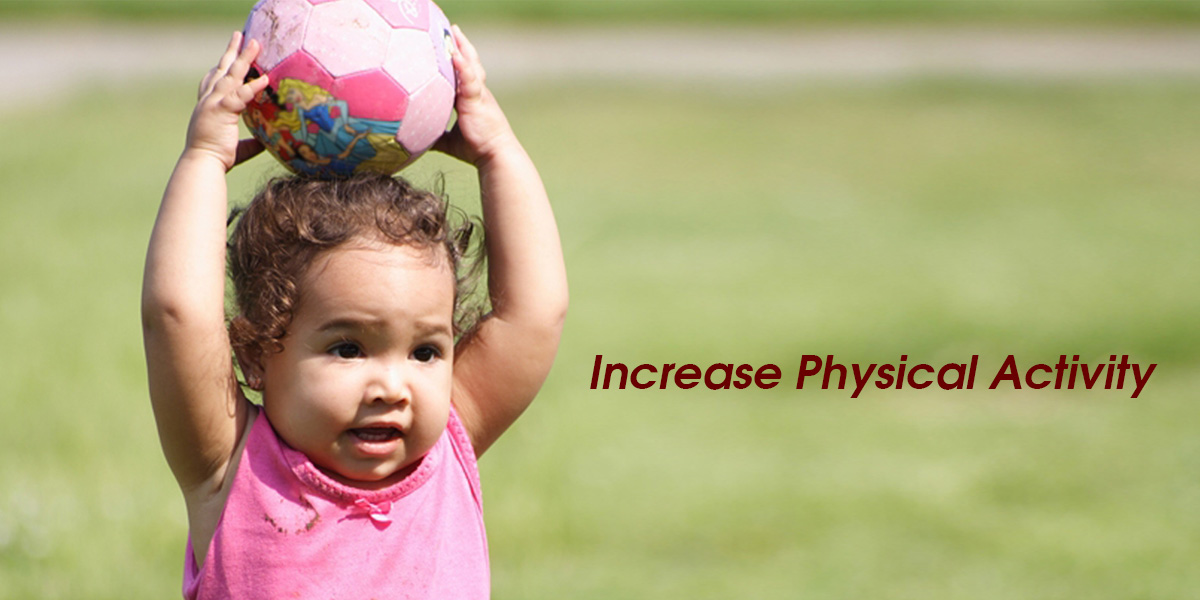 Special Obesity Prevention Strategies to Target Specific Age Group
Infants and Young Children
Mothers should avoid gaining too much weight during pregnancy, as well as diabetes and impaired glucose tolerance.

Breastfeeding exclusively for six months is recommended.

Sugars, starches, and oils should not be added to feeding formulae.

Make sure you're getting enough micronutrients, especially iron, calcium, and vitamins.. 

Keep track of your height and BMI by weighing yourself. 'Accelerated crossing of centiles' should be avoided.

Make a clear distinction between 'catch up growth' and fast weight gain. 

Catch up growth should be connected with a proportionate increase in height with weight gain.

Teach mothers to accept their children's appetites and not force-feed them.

Remind families "fat newborns produce obese adults".
Children and Adolescents
Adolescence and the fat rebound age (5-8 years) are high-risk periods for fat accumulation.

Promoting active lifestyles, including at least one hour of strenuous 'play' every day, is one strategy for prevention. Limit your time in front of the TV and other sedentary activities to no more than 2 hours each day. Physical activity is just as important as, if not more crucial than, academic instruction. 

Encourage healthy eating habits by increasing fruits and vegetables and limiting energy-dense sweets and soft drinks. Impart the ability to make appropriate eating choices through health education, such as early home cooked dinners to avoid TV snacking. Wafers, chocolates, and fried meals can be replaced with soups, salads, and baked meals.

Create environments that encourage physical exercise, such as safe cycling and jogging routes.

Instead of fast food joint parties, celebrations should be in the form of outside play/picnics.

Adolescents should be educated about the dangers of alcohol and smoke.
For consultation, pre-book your appointment at the Singhal Ayurveda Care today!